DEW IT BRIGHT DUO
"My 'stranded on a desert island' skincare must-haves!"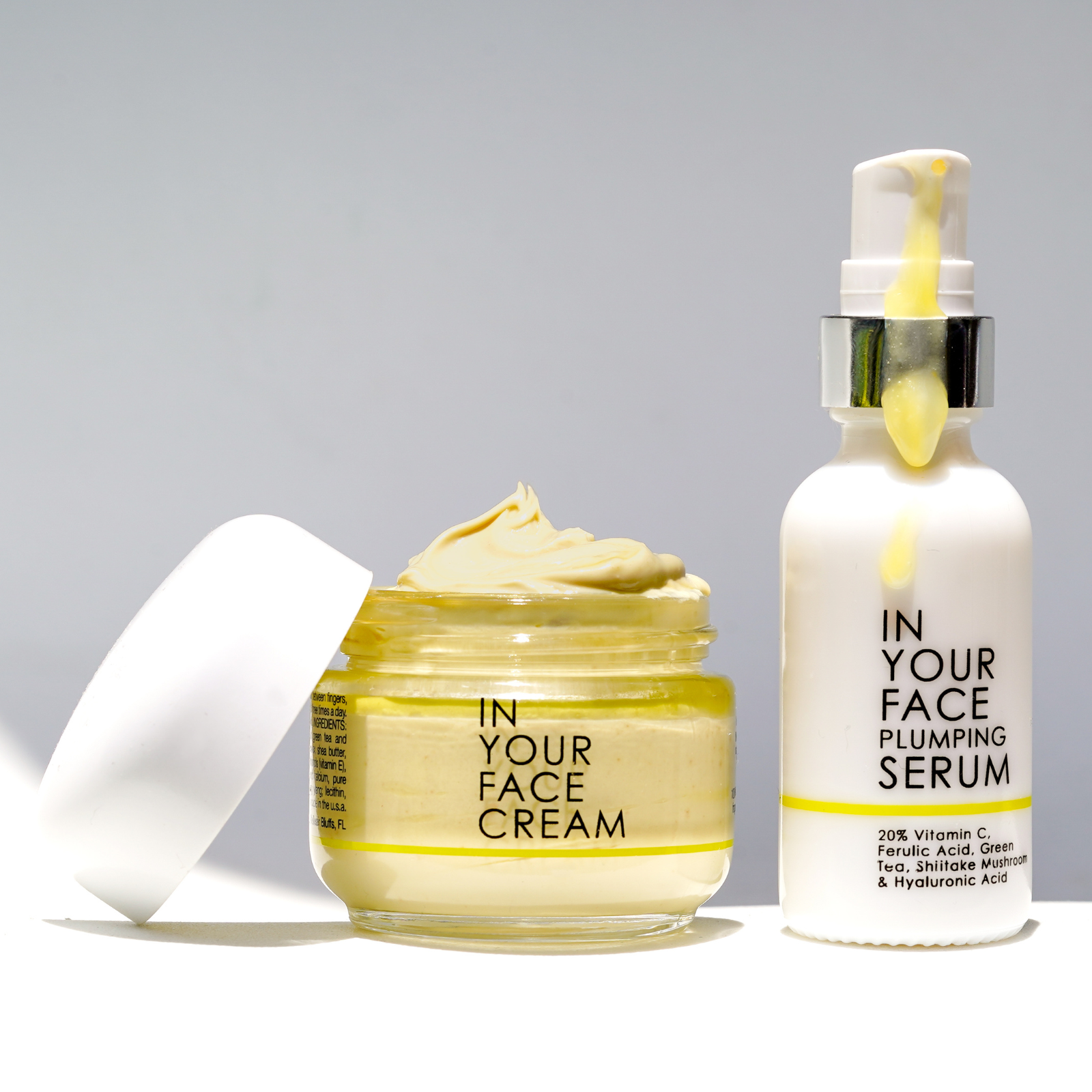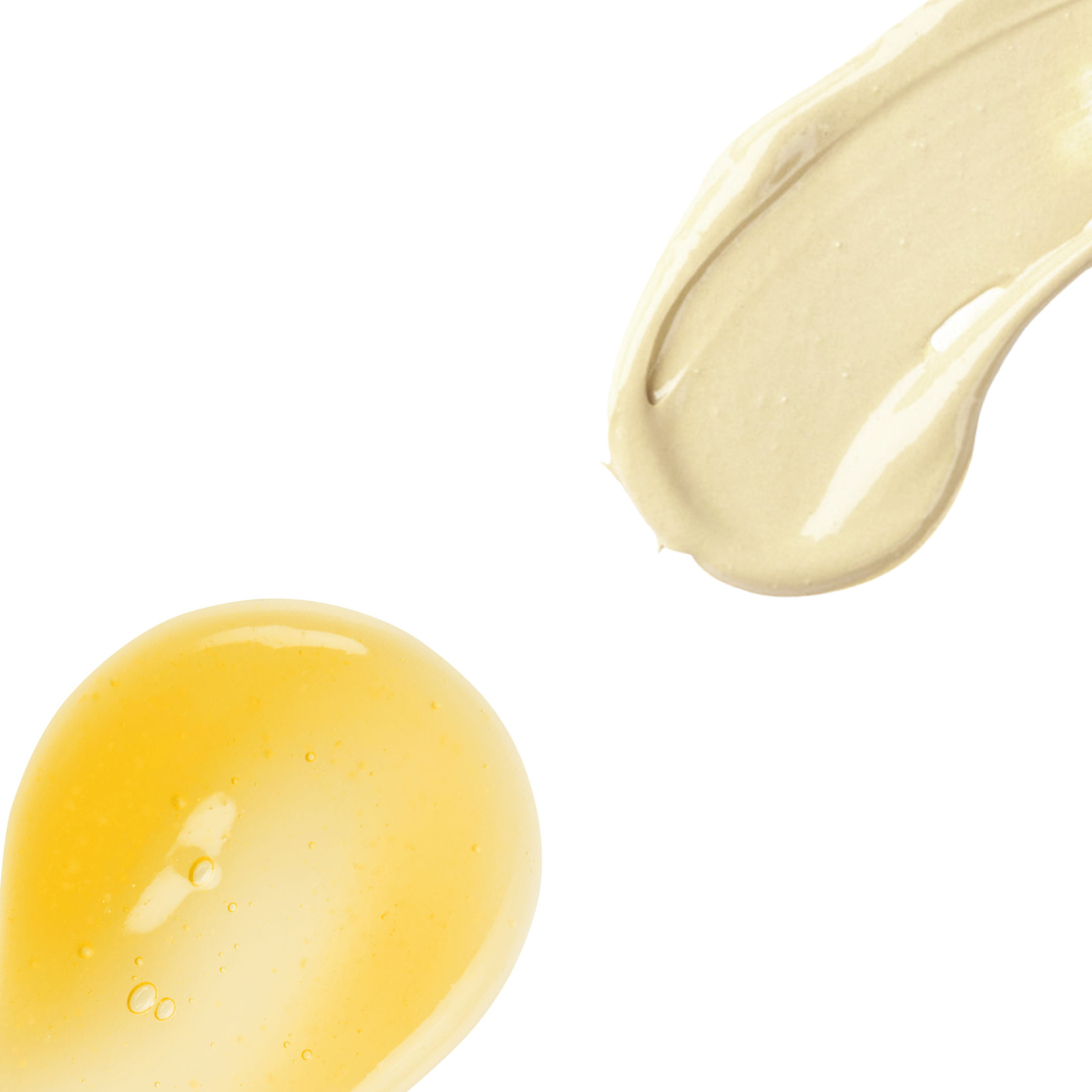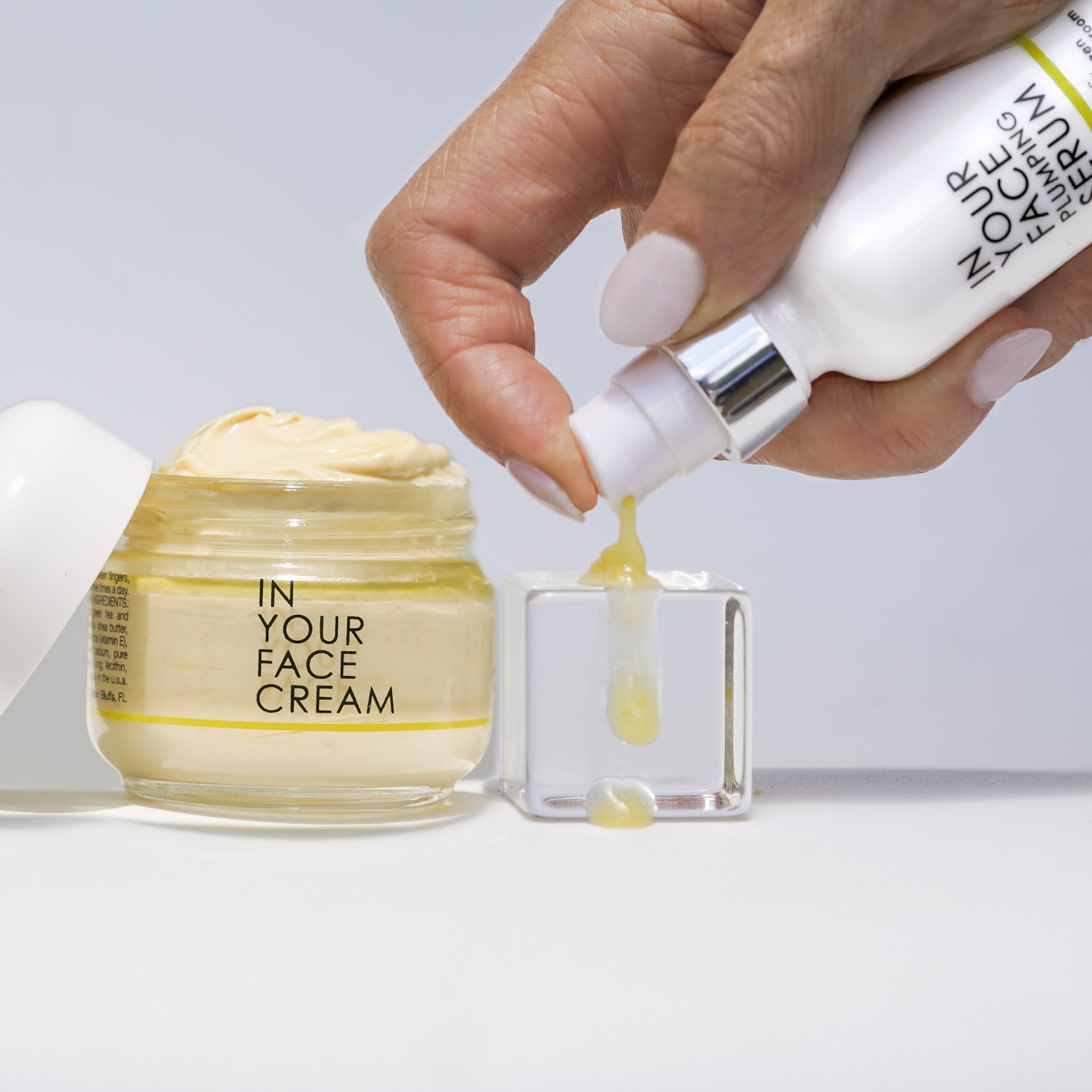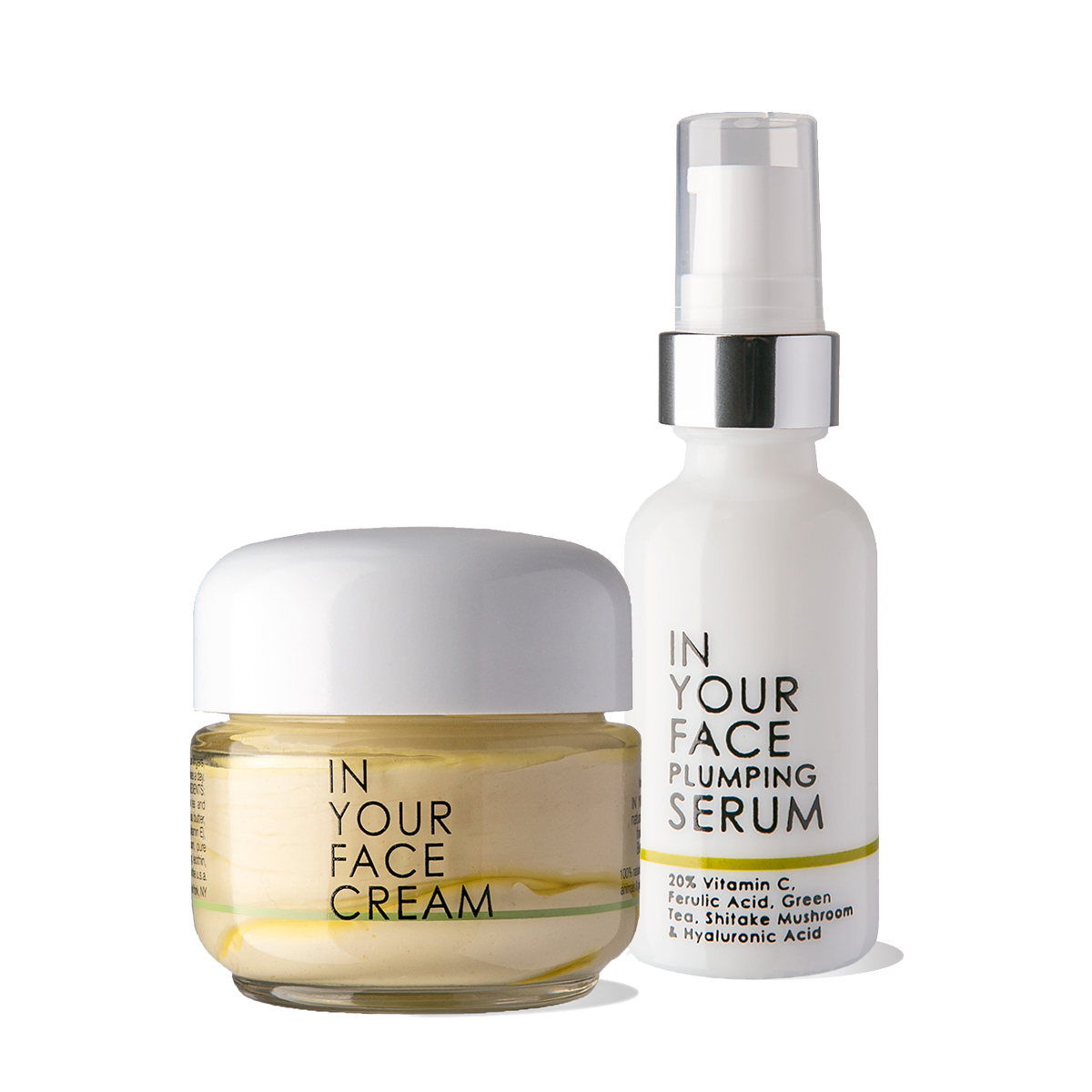 "My 'stranded on a desert island' skincare must-haves!"
Bringing together the CREAM & PLUMPING SERUM to form the ultimate transformational duo to elevate your skincare ritual. Inspired by nature, our groundbreaking formulations bring together the purest, most potent ingredients that work in perfect harmony for rich hydration and hyperpigmentation fading. Best for dry & uneven skin tone.

Get both as a duo for 10% OFF plus FREE SHIPPING!
Translation missing: en.products.product.price.regular_price
$165.60
Translation missing: en.products.product.price.sale_price
Translation missing: en.products.product.price.regular_price
$184.00
$165.60

The ultimate dynamic duo that will redefine your skincare routine. Prepare to witness a remarkable transformation as these two powerhouses work in perfect harmony to unleash youthful radiance and revitalize your skin from within.
✓ Reveals more radiant skin
✓ Provides hydration to improve signs of aging
✓ Powered with botanical plant-infused oils
✓ Reduces fine lines and wrinkles
✓ Fades sunspots and discoloration
✓ Tightens and nourishes your skin
✓ Enriched with phytonutrients and antioxidants

CREAM: Purified spring water, organic plant-infused oil of green tea and horsetail, olive oil, grapeseed oil, coconut oil, beeswax, shea butter, vitamin C ester (ascorbyl palmitate), jojoba oil, tocotrienols (vitamin E), alpha lipoic acid, coenzyme Q10, DMAE, buffered calcium, pure essential oils of lavandin grosso, geranium & ylangylang; lecithin, glucose oxidase & enzyme lactoperoxidase.
PLUMPING SERUM: Organic Aloe Barbadensis (Aloe Vera) Leaf Juice, Ascorbic Acid (Vitamin C), Cassia Angustifolia Seed Polysaccharide (Botanical Hyaluronic Acid), Kosher Vegetable Glycerin, Methylsulfonylmethane (MSM), d-Alpha Tocopheryl Acetate (Vitamin E), Ferulic Acid, Camellia Sinensis Extract (Organic Green Tea), Lentinus Edodes Extract (Shiitake Mushroom), Hamamelis Virginiana Water (Witch Hazel), Centella Asiatica Extract (Organic Gotu Kola), Equisetum Arvense Extract (Horsetail), Taraxacum Officinale Extract (Dandelion), Organic Fucus Vesuculosus (Bladderwrack), Simondsia Chinensis Oil (Organic Jojoba), Xanthan Gum, Citrus bergamia Oil (Bergamot Essential Oil), Citrus aurantium dulcis (Orange Essential Oil), Citrus Paradisi (Grapefruit Essential Oil), Citrus Reticulata Blanco Var Tangerina (Tangerine Essential Oil), Ethylhexylglycerin, Phenoxyethanol
CREAM: Warm a very small amount between your fingertips to warm and activate the botanical oils. THE CREAM is velvety-rich and a little goes a long way!
Gently massage and press onto face and neck in upwards strokes.
PLUMPING SERUM: Use on a clean face. Apply 1-2 pumps of PLUMPING SERUM onto the tips of your fingers.
Press/pat the SERUM gently into your face, neck, and décolletage.