ROUTINE
skincare tips
HORMONAL ACNE? 7 WAYS TO BALANCE SEBUM (OIL) PRODUCTION
denice duff May 29, 2023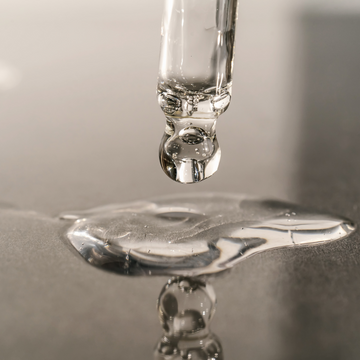 WHAT IS SEBUM? WHAT DOES IT DO FOR YOUR SKIN?

As someone who has struggled with oily skin for years (being a fifth-generation Italian will do that to you), I understand the frustration of balancing sebum (oil) production on your skin.

Sebum is an essential part of your skin and keeps it protected, acting like its natural barrier against bacteria and fungal infections. It even protects your skin's moisture barrier by reducing the amount of water lost through your skin.

This is a healthy, normal function, but it's important to keep sebum production balanced to prevent different skin issues. With too little sebum, your skin can dry out - too much, and your skin gets oily, with sebum clogging pores and resulting in hormonal breakouts.

WHAT CAUSES HORMONAL BREAKOUTS?

A major hormone created by your adrenals, androgen, is a major factor in sebum production. The levels of this hormone can fluctuate depending on stress, diet, menstruation, pregnancy, and menopause. During one of these events, your body signals your adrenals to create more androgen, with these hormonal fluctuations leading to hormonal acne.

It doesn't seem fair that no matter your age, you can still get acne. Ugh.
Hormones are powerful things. They're your body's chemical messengers, secreted directly into the bloodstream. And there isn't one magic solution to eliminating hormonal acne.
It's a process.
And that process starts with clean and effective ingredients and a simple, regular routine to achieve a healthy, radiant, and youthful complexion.
Here are seven of our top tips to help you balance sebum production:

1. USE A GENTLE CLEANSER

Keeping your skin clean is important, but using a harsh cleanser can strip away
your skin's natural oils which can cause your skin to overcompensate and
overproduce sebum. A gentle enough cleanser, like our MOISTURIZING WASH,
removes that dirt and oil to keep your skin clear without disturbing your barrier
and leaving skin tight and dry.

2. EXFOLIATE REGULARLY

During any day, your skin's pores face build up from oil, sweat, dirt, and dead
skin cells. IF these aren't cleared regularly, they can clog your pores and lead to
acne breakouts… Not only do you need to use a gentle cleanser daily, but exfoliating regularly (at least 2-3 times a week) is the best way to remove that buildup on the surface of your skin.

Exfoliators like our DEEP ENZYME CLEANSE exfoliate gently with fruit enzymes and glycolic acid to produce radiant, healthy skin. Just be sure to not exfoliate too often, since this can cause irritation and dryness.

3. USE A SERUM

Our CLARIFYING SERUM not only boosts skin's hydration and healing properties, it also contains the BHA salicylic acid to provide a light exfoliation, clearing dirt and bacteria out of pores before they have the chance to lead to a breakout. 
It also contains comfrey root which soothes redness and inflammation from breakouts.

4. PICK THE RIGHT MOISTURIZER

This may seem a bit counterproductive, but if you have oily skin, you still do need a moisturizer!
While we have a thicker, occlusive option like our CREAM that is
good for all skin types, oily or otherwise, we also have our MARINE PEARL CREAM, a lightweight, silicone-free, non-greasy formula that mattifies skin, absorbing excess oil and leaving you with a silky, minimized-pore appearance.

5. MASK ONCE A WEEK

There are many different masks with plenty of different purposes (hydration,
exfoliation, balancing), so finding the right mask for your oily skin is important.
Our RADIANT DETOX MINERAL MASK is a dry powder-to-creamy paste mask
formulated with cleansing clays, balancing adaptogens, and brightening
Vitamin C and Niacinamide to balance excess sebum and remove impurities.

6. STICK TO A HEALTHY DIET

What you put into your body can also affect your skin, so why would you want to
fill it with junk? A diet rich in fruits, vegetables, and whole grains will provide your
skin with the whole nutrients it needs to stay healthy.

7. STAY HYDRATED

Staying hydrated is one of the best ways to keep your skin healthy, helping to
maintain skin moisture, promote skin elasticity, flush out toxins, improve
complexion, and enhance your skin cell function. Be sure to drink plenty of water
throughout the day, and pay attention to your skin to see the benefits of
staying hydrated over time!

Achieving a balanced complexion takes time and patience, along with some trial and error.

But by being consistent with your skincare routine and giving your skin time to adjust to any new products in your routine you can achieve healthy, glowing skin. It just takes a little effort!

If you have any questions about your skincare routine or taking care of your skin, feel free to take SKIN QUIZ. You can also CONTACT US or give us a call at (727) 286-7684, we'd love to hear from you!

XOXO,
Denice