ROUTINE
HOW TO LAYER YOUR SKINCARE PRODUCTS
denice duff Jun 08, 2023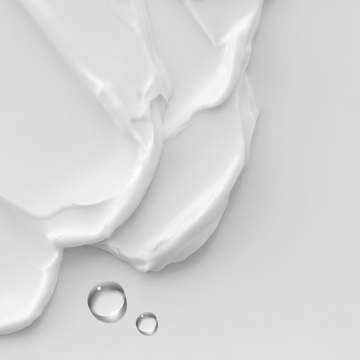 Have you ever asked these questions: "Do I use facial oil before or after my moisturizer?" "Should I put on serums first, or eye creams?"

These are actually very common questions, so let's settle it once and for all! The order that you apply your products directly affects how your skin will absorb them. To get the most effective benefits of your skincare routine, here is the rule of thumb:

APPLY YOUR SKINCARE FROM THINNEST TO THICKEST.

That means lightweight, liquidy products, like toners, go on first. Next is the slightly thicker, more gel-like textures of serums and gels. And last (but definitely not least) are the oil-based, creamy products like your moisturizers.

HOW MANY SKINCARE PRODUCTS DO I NEED?

The thinnest to thickest rule is a rule of thumb, but this question will definitely vary from person to person based on your skin type, skin concerns, and product preferences.

For those with sensitive skin, you may want less products in your routine, while those with oily or acne-prone skin may want to seek more.

But if you're a member of the skinimalism movement and prefer to keep your counter as clear as possible, you'll only need these four daily basics: cleanser, serum, moisturizer, and SPF - though you'll want to exfoliate 1-3 times a week and maybe throw a weekly mask in there as well.

HOW TO LAYER YOUR SKINCARE PRODUCTS

STEP 1 - CLEANSER

Whether you're ready for a fresh start to the day or just ready to remove the buildup from it, get started with a sulfate/detergent-free cleanser like our MOISTURIZING WASH, great for removing dirt, SPF, and light makeup. This sea algae, antioxidant-rich formula won't strip skin of its natural oils which can create an unhealthy tight feeling while disturbing your skin's natural protective moisture barrier.


Face covered in layers of SPF from your day at the beach? Covered in sweat from your workout? A night on the town with full makeup? Use our double cleanse method with our all-natural MANDARIN MELT CLEANSING BALM followed up by our gel cleansing MOISTURIZING WASH.


STEP 2 - TONER OR FACE MIST

Use a toner or face mist, like our BLUE TANSY HYDRATING FACE MIST, to help with restoring skin's pH, getting rid of any traces of hard water, and refreshing your skin with a boost of hydration.

Since toners and face mists are very light, they are able to rapidly penetrate your skin's surface, prepping it for the rest of the products in your routine.


STEP 3 - SERUM

Serums are loaded with active ingredients targeted to specific skin concerns. For maximum absorption, apply while skin is still slightly damp from toner or face wash. With this step, take a moment to pat the product in with your fingers or a gua sha. Be sure to wait a couple of minutes for the serum to fully absorb before going to the next step.

If you're looking to target fine lines and wrinkles or dark spots, serums are the way to go. Serums, like our retinol-alternative BAKUCHIOL WONDER SERUM, are perfect for targeting skin concerns


Wondering about mixing serums? Read our guide to layering serums here first.

STEP 4 - EYE CARE

Did you know that the thinnest skin on your entire body is the skin around your eyes?

This means that this skin has a harder time staying elastic and firm, and is the first place to show signs of aging, dark circles, and bags. Once your serums are fully absorbed, focus on your eyes with an eye gel, like our BOTANICAL LIFT EYE GEL, or cream.


STEP 5 - MOISTURIZER

Next, your skin gets a big gulp of hydration with a wonderful moisturizer, like our CREAM. Since moisturizers are thicker, they are designed to absorb more slowly and they cocoon in the nutrients of the prior ingredients.

This also creates a protective barrier to shield skin from environmental stressors, while infusing skin with natural anti-aging ingredients. If you have a facial oil you like to use, like our NOURISHING OIL, use it instead of a moisturizer, or just layer it on top!


STEP 6 - SPF

Finally, let's remember to do this every single day, 365 days a year:

PROTECT YOUR SKIN FROM THE SUN.

Applying some form of SPF (30 or higher), like our MINERAL TINT SPF 31, should be the last step in your morning skincare routine.

WEEKLY - EXFOLIATOR

Just as important as keeping your skin clean is regular exfoliation, great for keeping pores clear, warding off breakouts, keeping your tone bright, and keeping texture even.

But exfoliate too much, and you could make your skin concerns even worse.

Aim to exfoliate only 1 to 3 times a week using an enzyme exfoliator like our DEEP ENZYME CLEANSE or a combination physical scrub and chemical exfoliator, like our BAMBOO REFINING POLISH.

Only exfoliate skin after you have removed makeup and SPF, cleansed, and toned or used a face mist, but before applying serums.


OPTIONAL - MASKS

Once a week, let the treat of a face mask work its way into your skincare routine, applying on freshly cleansed skin. You can use a premade mask, like our BLUEBERRY BOOST MASK, or a dry powder-to-paste make like our RADIANT DETOX MINERAL MASK.
OPTIONAL - BODY CARE

Your face isn't the only part of your body with skin concerns, you know. Your back, legs, knees, and heels, all are at risk of dryness and premature aging without a body moisturizer like our HYDRATING CREAMY BODY OIL.

Nailing the art of layering your skincare products is the key to unlocking that gorgeous, healthy complexion. By sticking to this guide, you'll be able to maximize the benefits of each product in your routine while customizing it to fit your skin's specific needs.

With a little dedication and a lot of tender loving care, you'll be well on your way to achieving that enviable, radiant glow.

Thank you for reading this article and if you want to learn more about the best products for your skin type, take our SKIN QUIZ here. You can also CONTACT US here or call us at (727) 286-7684 with any questions, we'd love to hear from you!

XOXO,
Denice