skincare tips
REAL CUSTOMERS, REAL RESULTS
denice duff Oct 05, 2022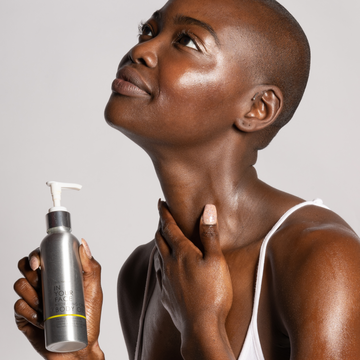 "Wow, your skin looks amazing!"
Thousands of customers have enjoyed the healthy glow that comes from using our products. From the delicious textures, subtle natural essences, clean fresh ingredients, and, of course, the RESULTS.
Don't just take our word for it, though -  our five-star reviews speak for themselves:
MOISTURIZING WASH
"Usually, gel cleansers are too drying for me, but this one isn't at all. My skin is left feeling so clean yet hydrated. I can visibly see a difference in my redness after using it. I can officially say this is my favorite cleanser now. I love it so much I am taking it back and forth to the shower and sink. If you have dry, sensitive skin and hard to find a good cleanser, TRY IT!!"
BOTANICAL LIFT EYE GEL
"Have compared the results I get with this eye gel to one of the most expensive products on the market… I prefer THIS product over their products. I use the full line of In Your Face and have never received so many compliments on my almost 74 year old face! Even the women at the most expensive cosmetic counters have said, 'Whatever you are doing, keep on doing it.'" 
BAKUCHIOL WONDER SERUM
"Omgosh… I am now obsessed and head over heels in love with the Bakuchiol Wonder Serum. I've been using it every night for just over a week and my skin is hitting a new level of transformation! I'll turn 62 in less than 2 weeks and my skin looks and feels softer and even more 'glowy' than usual. My fine lines continue to diminish. Thank you for continuing to help me "age backwards." 
PUMPKIN ENZYME MASK
"I love products that work instantly and this one just does that! This spa-quality mask exfoliates my skin without any tingling or burning sensation. I leave this mask on for about 5 minutes then I rinse it right away. My skin feels incredibly soft, smooth, and appears much more even-toned. I use this product once a week and my face feels so pampered and rejuvenated! Perfect for a self-care day. " 
If you're interested in learning a bit more about our products and the age-reversing benefits they bring to your skin, take a look at all of our natural skincare products on our Home Page! You can also call us at (727) 286-7684 or Contact Us here with any questions or concerns.