ROUTINE
Step-by-Step Skincare Routine #7: MASKS
denice duff Sep 01, 2021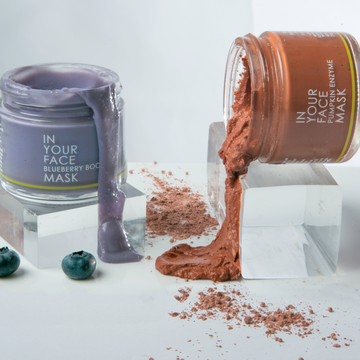 Though they aren't required as a daily step, using a face mask as part of your skincare regimen each week can be very beneficial to your skin. 

Face masks can help address specific skin concerns—and bonus, they can be a totally relaxing, spa-like experience! 

Use 1-2 times per week.
● Targets skin concerns
Face masks deliver a potent dose of powerful ingredients to address a variety of skin concerns from wrinkles and fine lines to clogged pores and dryness.

​● Relaxation station
Another advantage is the feeling like you're at a spa from the comfort of your own home! Light some candles and put on some tunes to complete the experience. 😉 

​● Deep cleansing
Proper masking takes the cleansing process to a whole new level. A good face mask can help to draw impurities out that hide beneath the top layers of your skin.