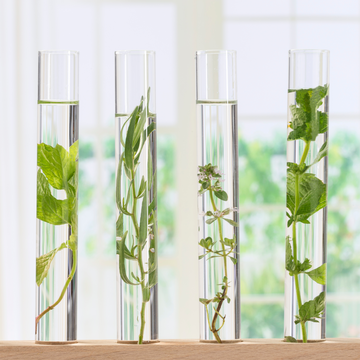 Fermented skincare products have been making waves and hitting the aisles hard in 2021. Using fermented ingredients in skincare is hardly a new concept—people have made skincare products from natural ingredients since the dawn of time.
Fermentation is a process that changes the chemical structure of an ingredient by breaking it down into its basic building blocks—vitamins, essential minerals, and amino acids.

Because they've been broken down into their purest form, you're left with smaller, more concentrated molecules that are ready to get to work on your skin.


Our CITRUS CUCUMBER TONER is soothing and pH-balancing with Sea Salt Ferment to help balance the skin microbiome.

Our rich, velvety CREAM is packed with botanical antioxidants, organic phytonutrients, and heavenly botanical essences for a dewy and radiant-looking complexion.

Our PLUMPING SERUM gives skin a rich balance of moisture and defense with undiluted wildcrafted adaptogens—pure and active botanical fermentations!