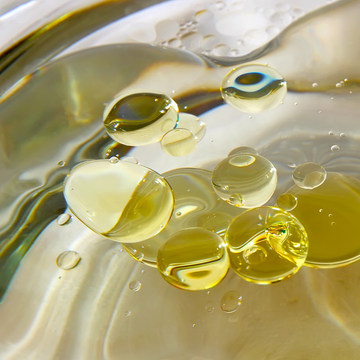 No matter what your skincare goals may be, healthy, balanced skin is always what we should strive for.  Ceramides are being looked to as a must for any anti-aging strategy and one of the main, go-to ingredients for maintaining healthy skin.
Keep reading for a breakdown of these wonderful little skin boosters, how they benefit your skin, and the best ways to incorporate them into your routine.
WHAT ARE CERAMIDES?
Ceramides are your skin's own built-in moisturizers, known as lipids or fat molecules. They make up about half of the top layer of your skin and they create an impermeable layer to lock in moisture, leaving your skin looking young and smooth. 
If you think of your skin as being made up of brick and mortar, the lipids are the mortar that holds the bricks (skin cells) together. With no mortar, the brick wall will be unsupported and, eventually, maybe even fall apart… 
This is the same case with your skin! 
WHEN TO START USING CERAMIDES
Throughout your 30s and 40s, you lose a large amount of your body's supply of ceramides, making it much harder to maintain healthy skin. 
With age, your skin can get thinner and more cracked, the surface can become dry, and fine lines can appear. Using ceramides in your routine ensures that you're keeping your skin as strong and healthy as possible, no matter what age! If you are dedicated to an anti-aging skincare routine and begin incorporating ceramides into your morning and nighttime routine, it's likely that these nutrients will help fight signs of wrinkles.
These can be naturally derived and added to liquid products like moisturizers, cleansers, and serums, especially when paired with actives like glycolic acid that allow for deeper absorption.
HOW DO CERAMIDES BENEFIT THE SKIN?
Ceramides are crucial to skin and the function of its protective barrier. They:
Restore the Skin Barrier:

 We can lose ceramides in several ways, from aging to over-exfoliating and everything in between. This strips the skin of its barrier, allowing pollutants and toxins to enter your skin and irritate it. Replacing ceramides in your skin will keep your barrier functioning and healthy. 

Hold Moisture:

With a properly functioning and healthy skin barrier, moisture is locked in, preventing loss of water and dry skin.

Prevent Irritation from Actives:

Ceramides don't only replenish your barrier to protect your skin from toxins and pollutants, they also work to make active ingredients more tolerable, preventing irritation.

Reduce Signs of Aging:

Signs of aging are not just caused by the breakdown of collagen and elastin in your skin, but also the breakdown of your skin barrier. Keeping your barrier healthy is very important to protect and maintain skin to prevent thinning, wrinkles, and fine lines.

Reduce Inflammation:

A properly functioning skin barrier will keep your skin hydrated, preventing dryness, inflammation, and even inflammatory conditions such as eczema, psoriasis, and rosacea. 

Smooth Skin:

By replacing those lost lipids with ceramides and increasing hydration, you can prevent conditions like dryness, flakiness, wrinkles, and fine lines while helping your skin look and feel its best. 
ARE THERE ANY SIDE EFFECTS?
There are no known side effects of ceramides. If you have sensitive skin and want to be 100% sure, you can start with a patch test of whichever product you are using.
WHICH PRODUCT SHOULD I USE?
Many times, ceramides are paired with a retinol. For a gentle, plant-based alternative to retinol with added ceramides, try our BAKUCHIOL WONDER SERUM.
This product uses bakuchiol along with 12 plant based actives such as purslane, licorice root and coQ10, to hydrate, firm, and prevent fine lines and wrinkles while allowing ceramides to and keep your skin's cells tightly together, protecting your skin from everything above. Click here to check it out. 
To learn more about the best products for your skin type, take our Skin Quiz. And if you have any questions or comments for us, feel free to contact us here or call us at (727) 286-7684. 
We'd love to hear from you!
XOXO,
Denice