ROUTINE
skincare tips
10 SOLUTIONS, 1 BOTTLE: OUR HYDRATING CREAMY BODY OIL
Anthony Morelli Aug 18, 2022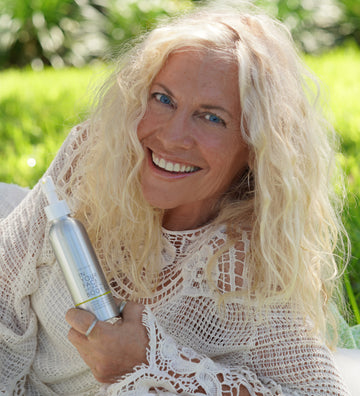 When it comes to keeping your face hydrated, soft, and dewy, we usually have 2-6 products in our beauty arsenal to choose from. But when it comes to the body, wouldn't it be nice to just GRAB ONE THING?

Made with 100% natural ingredients such as soothing calendula flower, oil-balancing jojoba oil, and antioxidant-rich grapefruit oil, our HYDRATING CREAMY BODY OIL provides long-lasting hydration for your skin, keeping it protected all day long.

Here are 10 ways to use our HYDRATING CREAMY BODY OIL:

1. It's a daily hydrator. Gently rub in some CREAMY BODY OIL in the morning for a hydrating boost before you start your day.

2. It's a nightly hydrator. After your nightly skincare routine, rub some OIL into your skin for an overnight hydrating treatment.

3. It's a great facial moisturizer. Already used THE CREAM today? Just rub a little of our OIL onto your face to immediately moisturize and hydrate when needed.

4. It makes a great lip moisturizer. Rub a little OIL onto your lips for soft hydration throughout the whole day.

5. You can use it as a neck cream. That thin, delicate skin on our neck could always use some more protection and hydration, so apply a little there too.

6. It's the perfect body lotion. Well, of course. Our HYDRATING CREAMY BODY OIL is full of soothing Calendula flower extract, olive and apricot oils, vitamins and minerals, and much more to relieve dry skin for long-lasting hydration. Go ahead and apply on your wrists, arms, elbows, legs…

7. Use it on your hands, too. The backs of our hands tend to lose moisture very fast - a little of this fast absorbing OIL will keep them hydrated all day long.

8. You can even use it on your cuticles! Add a little to your cuticles and not only will they end up stronger, but you'll also soften your fingertips!

9. Oh, and your feet. The bottoms of your feet work very hard, why not give them some hydrating relief?

10. Use it wherever you have dry skin. Anywhere you have any rough or dry skin, our HYDRATING CREAMY BODY OIL is here to renew and rejuvenate. Just make sure to avoid the eyes!