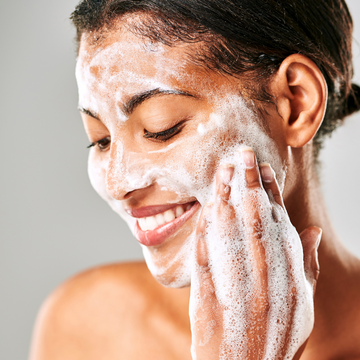 The outermost layer of your skin has a natural, protective barrier. This outer surface contains a 3-part ecosystem: Microbiome, Acid Mantle, and Lipid Layer.

When all these parts are at their healthiest, the skin barrier is able to keep irritants and environmental stressors out and seal healthy nutrients and moisture in.

Your skin barrier is essential for good health and simultaneously protecting your body's critical water balance.

Learn more below:
Panthenol (Vitamin B5) can help improve skin barrier function. Researchers recommend cleansing with a product that's close to your skin's natural pH. Our 
GINGER MINT WASH
is pH-balanced and formulated with provitamin B5 to be gentle on your skin's acid mantle.
This study
 shows that certain
plant oils may help repair the skin barrier and also prevent it from losing vital moisture
. Our brand new
NOURISHING OIL
is infused with organic green tea formulated to balance, calm, and feed your skin and bring out its natural glow!